Be Aktiv podrška protiv bola
799
Be Active podrška je neverovatan izum koji je do sada pomogao milionima ljudi. Ovaj proizvod u sebi krije tajnu koja će Vas osloboditi bolova u kuku ili leđima – prouzrokovanih išijasom ili trudnoćom.
—
Na osnovu diskretnog pritiska specifične tačke ispod kolena, Be Active podrška umanjuje ili potpuno osobađa od bolova u nozi i donjem delu leđa.
Description
Be Active – Podrška za oslobađanje od bola u leđima i nogama
Ne morate da trpite iritantan bol ili zanemarujte simptome išijasa. Bilo da ste podizali teret iz nezgodnog položaja, napravili pogrešan nagli pokret ili imate ravne tabane – ishod je isti – bol. Ne zaboravite da je išijas bolest najdužeg živca u organizmu, pa ga prepoznajte na vreme. To može biti bol u krstima koji se širi na nogu, a neretko se javlja trnjenje i smanjenje osećaja dodira. Otkrićem neverovatne podrške se možete lako osloboditi ove užasne neprijatnosti. Neka Vam zdravlje uvek bude na prvom mestu!
Namešta se lako i odgovara i levoj i desnoj nozi. Sasvim je diskretna, tako da je možete nositi dok ste kod kuće, dok se odmarate, spavate, pa čak i dok ste na poslu. Isto tako Vam neće smetati dok šetate, trčite, vežbate – jer ona stoji čvrsto na svom mestu. Ispod odeće je niko neće primetiti – primetiće Vašu energiju i poletnost zbog nestanka bola i neprijatnosti.
Karakteristike i uputstvo za nošenje:
Be Active podrška za oslobađanje od bola u leđima i nogama funkcioniše na osnovu pritiska specifične tačke ispod kolena.
Preporučuje se ljudima koje muči išijas, bol u kuku i trudnicama.
Može se nositi na levoj ili desnoj nozi, u zavisnosti od toga sa koje strane tela se reflektuje bol; Nošenje i na jednoj i na drugoj nozi u isto vreme nije preporučljivo!
Fiksira se ispod kolena, tako da tačka pritiska bude u predelu spoljne ivice lista
Olakšanje je momentalno. U početku je preporučljivo nositi je do 2 sata u kontinuitetu. Posle nekoliko nošenja, ako osećate prijatnost, možete je nositi i duže.
Univerzalne veličine, rastegljiva
Nosi se ispod ili preko tanke odeće
Obim Be Active podrške je podesiv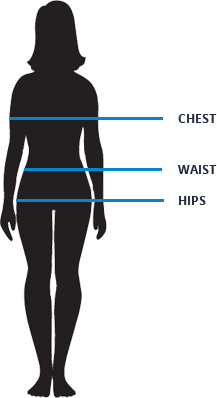 | size | chest(in.) | waist(in.) | hips(in.) |
| --- | --- | --- | --- |
| XS | 34-36 | 27-29 | 34.5-36.5 |
| S | 36-38 | 29-31 | 36.5-38.5 |
| M | 38-40 | 31-33 | 38.5-40.5 |
| L | 40-42 | 33-36 | 40.5-43.5 |
| XL | 42-45 | 36-40 | 43.5-47.5 |
| XXL | 45-48 | 40-44 | 47.5-51.5 |